Flash Pac® USB Cases
Meet the Flash Pac®, the versatile new case for USB flash drives! These cases are exclusive to US Digital Media! The Flash Pac® cases make distributing USB flash drives easy because they hold up to 3 USB drives and caps securely in place during transport. There are also booklet clips for inserting promotional literature to make sure that your top line data is instantly available. The case exterior features a vinyl sleeve for holding printed entrapments.

Case Varieties: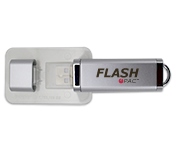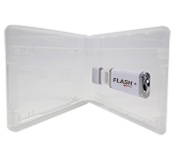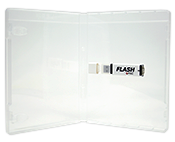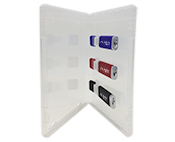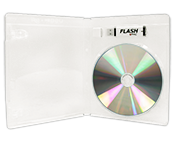 Features:
Outer sleeve
Insert clips for additional material
Holds USB drives and caps for safe and attractive display
Accepts standard inserts and entrapments for "do it yourself" printing
Several options give flexibility to store USB drives, discs, and more
Case dimensions are the perfect size for retail shelves and racks
Flash Pac USB Cases are perfect for in-house distribution of media and technical data as well as high profile marketing materials. Great for:
Orientation Packets
Marketing Events
End-of-Year Recaps
Annual Reports
Software Distribution
Much More…
Call a specialist now at 877.992.3766 for reseller and distributor options.