Sustainability and Corporate Responsibility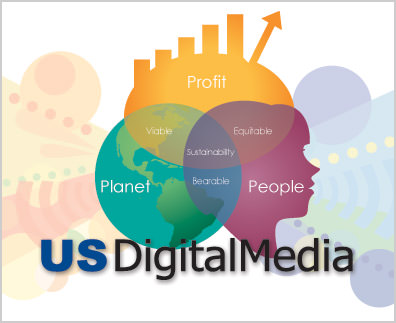 At US Digital Media, we are focused on operating a business that will not only thrive in our present and future economies, but will also empower our community and nurture our environment.
View our Reports:
Enabling human potential is the ultimate benefit of technology and the driving force behind everything we do at USDM. We believe with access to the right tools and skills, people, organizations and communities can reach their full potential and achieve just about anything.
This core philosophy drives the way we approach and engage our communities, our people and our planet. We strive to make being 'green' easier for our customers and provide underserved youth access to technology, education and training so they can unlock their true potential.
Christopher & Alane Pignotti
President and Vice President