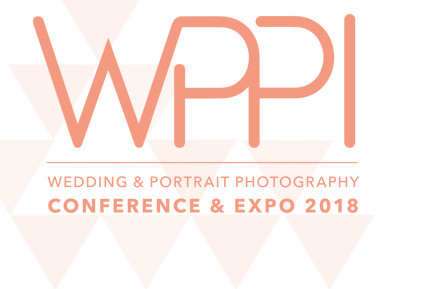 Premium USB happily announces their presence and new products at WPPI, Las Vegas, Nevada - Feb 26-28 2018
January 3rd, 2018 – Phoenix, AZ – Premium USB, a manufacturer and distributor of cutting edge digital media solutions for a global customer base, with a focus on USB and disc production services and products, has just announced that it will be attending Las Vegas' annual Wedding and Portrait Photographers International (WPPI) conference this year. Premium USB will be announcing some exciting new innovative media storage options and features in their already impressive lineup. They will have a booth where photographers, image specialists, and wedding industry experts may view their new vamped up products and services as well as place orders right on the show floor. Premium USB will be located at booth number #873 where they will be offering several spin-to-win giveaway items. New products featured include the Revolution USB drive, now available with customizable color options, elegant and eye catching clear Crystal USB drives with new color caps, and new USB Packaging and Photo Bundles. The Revolution USB drive combines a familiar thumb drive structure with a 360 degree rotating cap in custom colors, perfect for customizing to a photographer's (and client's) requirements. The Crystal USB drive utilizes a clear crystal like body to provide a classy and stylish imprint area, perfect for a logo or inscribed initials of the bride and groom. Clever and sweet multipurpose media packaging will beautifully store clients' memories and data. New packaging options include but are not limited to a rustic wooden wine box holding wine glasses and flash drive, a classy photo album with drive storage, and plush printed box containing client photos, USB drive, and digital scrolling image screen. Premium USB is happy to provide these services and products to the photography industry.
About Premium USB
Premium USB is a leader in USB Drive Customization and Packaging Solutions, offering an extensive product line and services including Custom USB Drives and Packaging, Data Loading, Data Lock and Auto Launch.
Premium USB is located in Phoenix, Arizona. The company provides complete media solutions to a wide range of industries. For additional information about Premium USB or to learn more about products and services, go to premiumusb.com or call 877-992-3766.