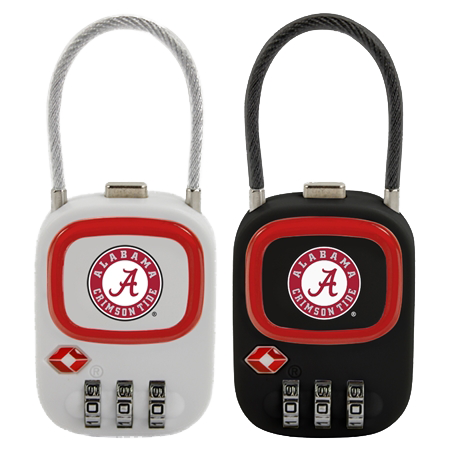 Phoenix, AZ - US Digital Media proudly introduces the new TSA Combination Lock!
The TSA Combination Lock from ZGadget™ helps protect your luggage while you travel. Each lock has a 3-digit combination and a locking cable shackle. Adorned with a colorful ring and your choice of Licensed logo, the TSA Combination Lock is designed to keep would-be thieves out of your luggage. Should TSA need to inspect your luggage, they can insert their special key into the side of the lock to open the shackle. Once their search is complete, TSA must relock the shackle in order to retrieve their key. Each Lock is TSA accepted and Travel Sentry approved.
Product Features
3-digit combination lock
Combination change button on back from easy setting
Cable shackle locks in place for security
Officially Licensed for over 100 schools
TSA accepted, Travel Sentry approved
Collegiate locks are available in black or white.
About US Digital Media | MobileMars.com
US Digital Media is a full-service manufacturer and distributor of cutting-edge digital media solutions for a global customer base. MobileMars.com specializes in licensed mobile accessories, from earbuds and headphones, to BudBags®, tablet and phone cases and USB mobile chargers. For information, please visit: www.mobilemars.com. Connect with us on Facebook and Twitter.